What do Word 2010, Office 365, Firefox, Chrome, Internet Explorer and Edge all have in common? Simple, they make it easy to look up a word or phrase on the web. And they make it so simple you don't have to copy and paste into a web browser's search bar to do it.
All my CLNC® amigos will love this tip. When you're working in a Word document and are suddenly suspicious that you're using a word incorrectly, or are reviewing medical records for a legal nurse consultant job and don't understand a term, simply highlight that word or phrase, right click on it and, in Word for Office 365, next click on Smart Lookup and you'll pop open a side panel in your document explaining or researching that word or phrase across the Internet. If you're still using Word 2010 select Lookup and then select the tool you want (Bing, Encarta, etc.). Amazingly cool!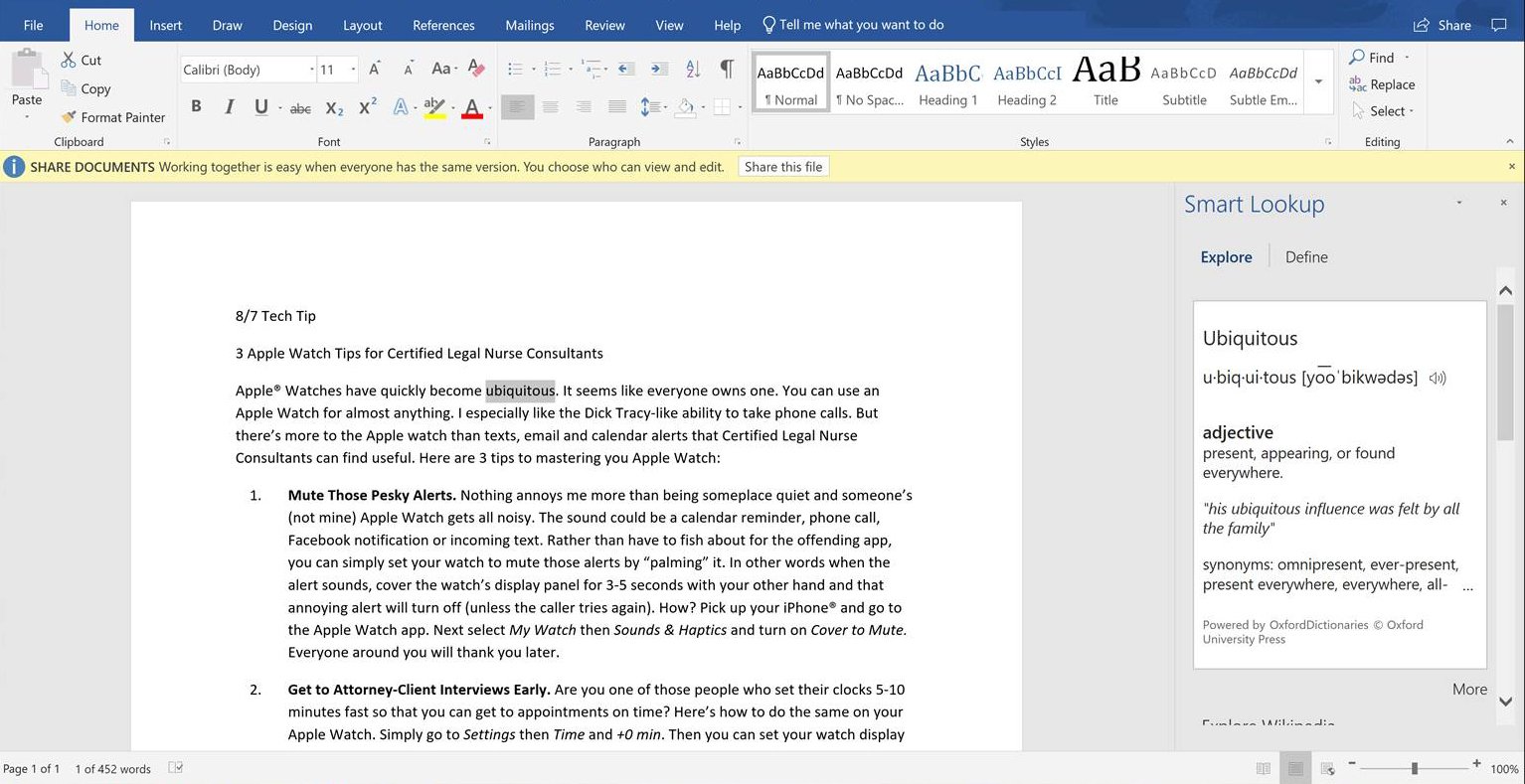 This also works, but not as handily, in just about every web browser. When you're on a webpage and run across an unknown term simply highlight that term, right click on it and select Search with Bing (IE/Edge) or Search Google for "ubiquitous" (Chrome/Firefox). The search engine will vary depending upon what you've selected as your default search. You'll pop open a new tab in your browser with the results of that search.
Now you'll never be stumped by a term and it can even help you with your spelling. LOL!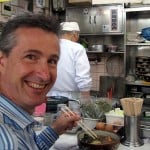 Keep on Techin',
Tom
P.S. Comment and share how you use Smart Lookup or Search.