I have a friend I admire because she's always had a lot of commitments outside of her executive position. Her day rarely ends at 5:00pm, but somehow her outside commitments encompass everything from family to friends to volunteer work for her favorite causes.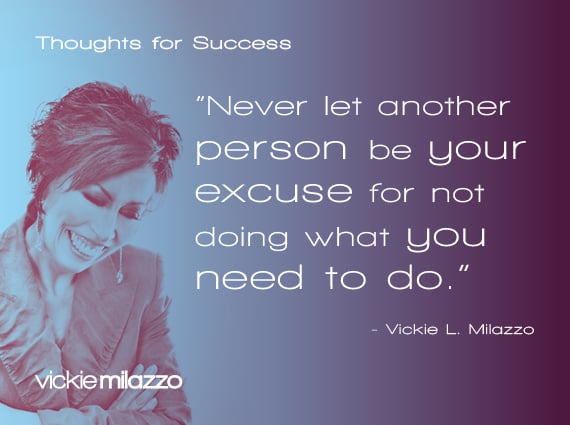 Her husband is an introvert and there are many times he declines to leave the house. To her credit, she honors who he is and doesn't push him to go unless absolutely required. She also honors herself and goes without him. She never lets him be an excuse for not doing what she needs or wants to do.
All too often we allow ourselves to avoid doing the things we need to do. And then we blame someone else (our child, spouse or boss) for not doing it. Sometimes, we even convince ourselves that the excuse is real and valid.
What about you? Is there anything in your legal nurse consulting business that you didn't do today because your spouse didn't make dinner or your child needed cupcakes for school? If yes, ask how your legal nurse consulting business would benefit if you yanked those excuses out from under you. Try ridding yourself of those pesky excuses and watch your CLNC® business soar.
Success Is Yours,
P.S. Comment here to share the excuses that keep you from soaring.