I was asked to review a case involving a nurse practitioner (NP). I gladly accepted the case as I am a family nurse practitioner and clinical nurse specialist. Cases involving advanced practice nurses (APNs) are my specialty as a Certified Legal Nurse Consultant.
The plaintiff's family pursued legal recourse after their mother died from complications of wound care received while she was a resident in a long term care facility (LTC). The specialized wound care was being provided by an NP employed by a national wound care company. The management of the LTC facility retained the services of the wound care company. The NP provided wound care services, but did not follow wound care company protocols.
It was clear from my review that the resident's condition started to deteriorate after she began receiving wound care provided by the NP employed by the national wound care company. All the resident's other medical problems were stable and remained so until close to the time of her death. What I didn't expect to find in my review of the NP's credentials was that her collaborating physician was an obstetrician.
According to the state advanced practice nursing act at the time, an APN required a written collaborative agreement (WCA) with a physician in order to practice. The NP was a board certified family nurse practitioner, which required her to have a WCA with a like minded physician. So having a WCA with an obstetrician while providing wound care services violated the state advanced practice nursing act. Specialized wound care is out of the scope of practice of an obstetrician unless the obstetrician has additional certifications or educational preparation, which he did not in this case. The NP should have had a WCA with an internal medicine, family practice physician or even a geriatrician.
Initially, the attorney felt this case was meritorious. After I provided my initial evaluation of the case, he changed his mind and decided he wasn't going to take the case any further. He was not aware of the issue with the NP's WCA. This made the case much more complex and now involved violations of administrative state law, which included the advanced nurse practice act.
The attorney thanked me for my review. He was a sole practitioner. Taking on a complex case like this one with both administrative and civil merits would have resulted in complex and prolonged negotiations. The attorney gladly paid my case evaluation fee. In the long run I saved him a lot of money and he didn't get involved in a complex case.
CLNC® consultants are essential to attorneys. You have the opportunity to identify issues with the case that the attorney has never considered. As a Certified Legal Nurse Consultant you bring the perspective of a healthcare provider who has lived many experiences in healthcare facilities with patients. This perspective is invaluable and unmatched when evaluating medical malpractice and negligence cases.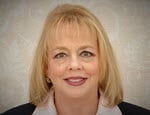 Guest Blogger Profile
Laura Tucco PhD, FNP-BC, CNS-BC, CLNC of Tucco Education and Consultants on Health, Inc. specializes in cases involving advanced practice nurses and providers in primary care and other ambulatory settings. She has 38 years' nursing experience, is the director of a family nurse practitioner program and maintains a primary care clinical practice.
P.S. Comment and share unique ways you consult as a Certified Legal Nurse Consultant.