Is your 2018 looking a lot like your 2017 which wasn't exactly a BEST year? If you're looking for the root cause of your issues Harry Truman's quote might be the answer.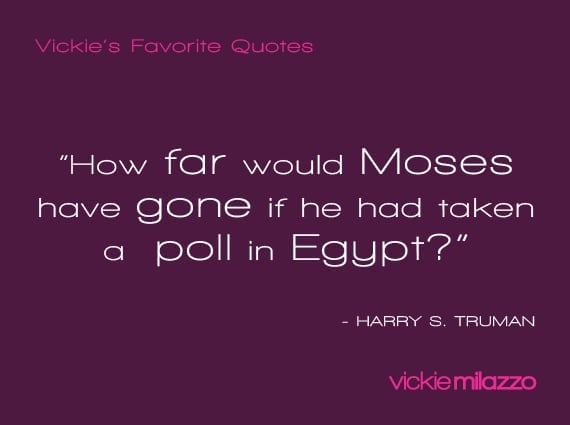 Truman asked "How far would Moses have gone if he had taken a poll in Egypt?" Are too many polls (of your choosing or just offered by "uninterested bystanders") about every little move you're about to make paralyzing you? "That won't work," "I don't know anyone who's done that," or "It's not as easy as it sounds," are all things you might hear. Other people's opinions are just a tweet, Facebook post or nursing station comment away. Everyone has opinions, but that doesn't mean you have to ask for, or listen to them all.
If you want to get 2018 back on track with the intentions you committed to, stop taking polls. It's time to block out the polls and start trusting your own voice. Do what you need and want to do to guide you to your own legal nurse consulting success.
Success Is Yours!
P.S. Comment and share how you block out the polls and noise so that you can hear and trust your own voice for your legal nurse consulting vision.