Coming off the holidays I'm sure we've all eaten our share (and more) of things that aren't good for us. Let's face it, the holidays are a great time to let down our guard and indulge in decadent choices without a whole lot of guilt.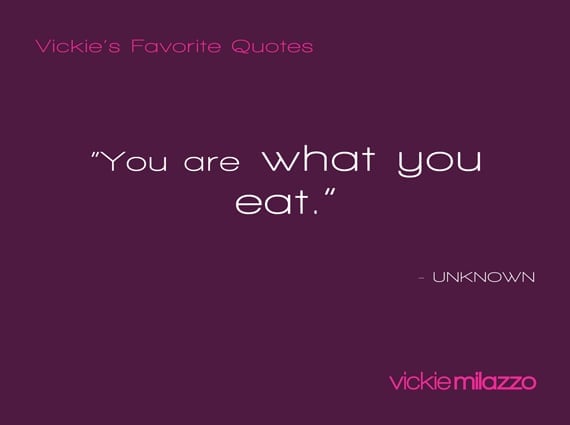 Now that the New Year is in full swing, it's time to take back control of the fork. The best way to control where your fork lands is to prepare and eat your food at home. When I was growing up eating out was an event. Today, people are certainly more affluent and shorter on time, so fast food, restaurants and prepared foods from the grocery are the easy choice, but that choice can wreak havoc on energy and health.
I travel a lot, and because of that, eat out more than I'd like. I can accurately say from experience that it's much more challenging to eat the right thing when I'm in a restaurant than when I'm home. So at home I aim to keep only healthy foods in the house.
Tom jokes that we have a no-fun refrigerator and cupboard and to some extent he's right. There's no junk food in the house, so snacking choices are limited to raw nuts, fruits and veggies. I know some people who would starve to death in our home or consider themselves on a spa diet. LOL! Tom and I even make and take our lunches to work (which puts us in the minority in my office).
For 2018, I'm declaring eating out should be an event, not a maintenance program. If you join me, think of all the things you'll avoid… trans fats, fake olive oil and every chef's two favorite ingredients – excessive salt and butter. Making eating out an event again frees us to indulge in decadent choices with only a modicum of guilt.
I truly believe that you are what you eat. What will you be eating in 2018 and what will that make you?
Success Is Yours!
P.S. Comment here and share whether you agree that you are what you eat.