I pride myself in being a decisive person. But recently, I found myself wavering about an important decision. My mind wandered, and the more I thought about the issue, the murkier it got. There was no clear answer, and it was slowly descending into a lose-lose situation as the longer I put off the decision, the worse the outcome would be.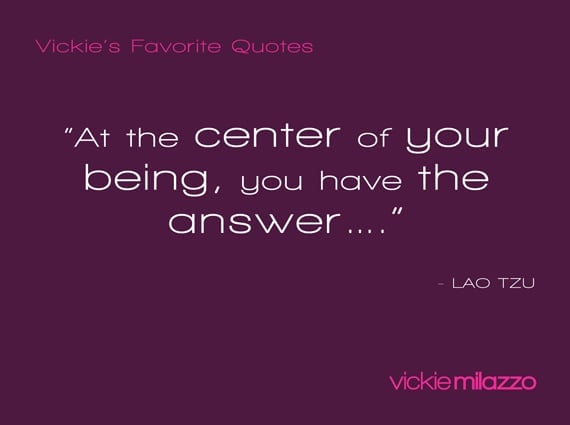 Lao Tzu's quote (now a favorite) came to the rescue. He said, "At the center of your being you have the answer; you know who you are and you know what you want."
I realized that I already had the answer, and no matter how much thought, worry or meandering I was putting into it, I'd simply been fighting the obvious. Lao Tzu teaches that some of the most important decisions need not derive from struggle, but from knowing who we are and what we want at the center of our being. Our core values free us to relax into even the most difficult decisions in business, family and life.
The next time you're struggling with a difficult decision, sit back and give yourself the space to realize that you already know the answer. It's there waiting for you to accept it.
Success Is Yours!
P.S. Comment and share how you've learned to make difficult decisions from the center of your being.