It's hard to believe it's already mid-June. I hope you're finding time to embrace the summer season and all the brightness it has to offer.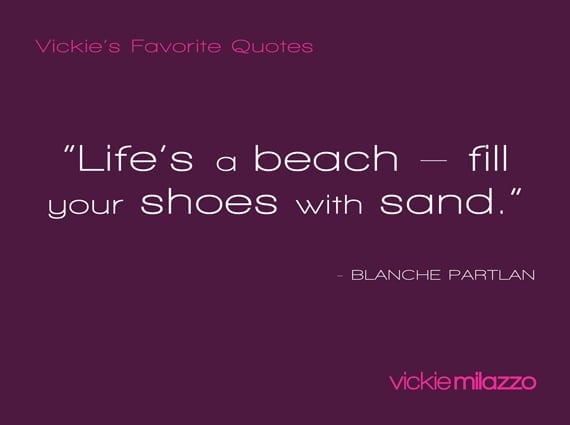 Whether you're feasting on sweet strawberries from the farmers' market or dipping your foot in a stream, the Gulf or an ocean, Blanche Partlan has got it right. "Life's a beach, fill your shoes with sand."
Enjoy a light and bright summer with lots of sand between your toes!
Success Is Yours!
P.S. Comment and share your summer plans.