At a recent Live CLNC® Certification Seminar an RN shared that she is working two hospital jobs – a total of 72 hours a week. With a schedule that crazy, there is no way she will be able to succeed as a Certified Legal Nurse Consultant.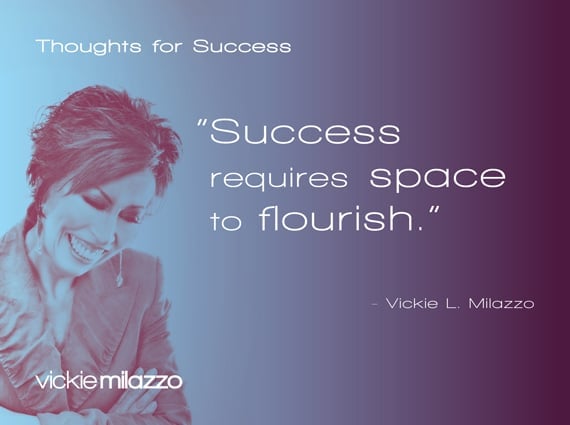 If this RN doesn't create the space to flourish, she'll be working 72 hours a week this time next year and the year after that and each succeeding year until those two RN jobs kill her and/or her soul. My advice was obvious – in fact it's the only advice I could offer: "You have to reduce your hours in your two RN jobs or you're making it impossible to succeed."
Whenever I feel like things are really under control, I joke with Tom that I'm creating the space for something bigger. If we want to be successful, or more successful, we have to create the space for success to move in, plant its roots and flourish.
Success Is Yours!
P.S. Comment and share how you create space for your legal nurse consulting success.