In mentoring successful Certified Legal Nurse Consultants, a quality that stands out is these CLNC® consultants set themselves up for success. They implement fundamental habits that drive them to the strategies necessary to obtain attorney-clients and produce a quality work product.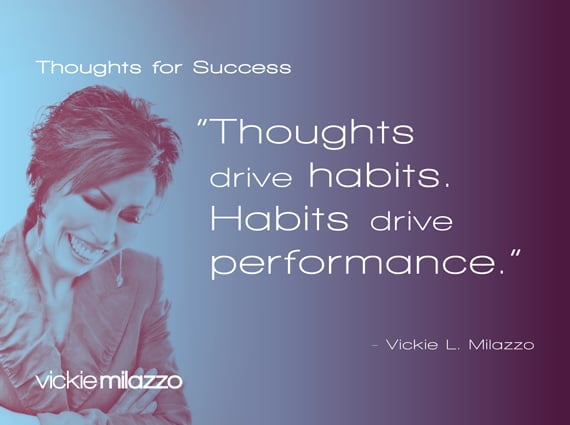 In contrast, when I mentor a struggling legal nurse consultant I frequently notice that the habits are flimsy at best. They waste energy and resources flailing because they lack the most basic of fundamental habits.
A habit, such as focusing on the task at hand, starts with a single thought. That single thought leads to a collection of thoughts and beliefs. Example: Everything around me (phone, email, social media, etc.) is managed to support my ability to focus.
Just as your thoughts drive your habits, your habits drive your performance. Performance is only as good as the underlying house of supporting habits it's built upon. For example: Without focus you can't possibly produce your best legal nurse consulting report for the attorney.
Strong habits create the foundation for strong and consistent performance, while weak habits result in weak and/or discordant performance.
What thoughts drive your habits and what are the habits that drive your performance? Answer these questions and you can successfully forecast where you'll be, for better or worse, this time next year.
Success Is Yours!
P.S. Comment and share the habits that support your legal nurse consulting business.
Save
Save