Everybody today wants to be the expert and, being the expert myself in the legal nurse consulting industry, I get it. The quintessential expert, Einstein understood that being smart was just one part of the expert equation. It was his relentless research that qualified him as the expert he was. Genius begins, quite properly with research.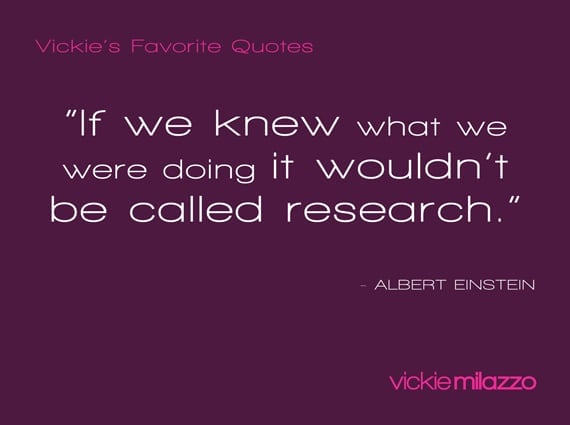 Even Einstein couldn't hit the bull's-eye every time. He had to work his way through a lot of starts, stops, false leads and set-backs to get to the profound discoveries he's credited with. Einstein's work forms the basis for so much of what we take for granted today.
You probably have similar experiences when you're writing reports for attorney-clients. When you're researching a case for your legal nurse business and don't feel like you're getting anywhere, keep digging and remember Einstein's quote, "If we knew what we were doing it wouldn't be called research."
I'm Just Sayin'
P.S. Comment and share what Einstein's quote means to your legal nurse consulting business.