TGIF? Yes? After all, today is not just any Friday, it's the Friday after Christmas and for many of us that means a five day weekend. It doesn't get much better than that!
TGIF? Not for me – though I do love Fridays, I'm more of a TGIT kind of gal. Thank God It's Today.
I've come by this philosophy honestly. Since I own my business you'd think I never have to work a weekend, but I do. I work 14-16 weekends a year with the Vickie Milazzo Institute's Legal Nurse Consulting Certification Programs, not to mention all the Saturdays and Sundays I wander into my home office to catch up on email and business projects.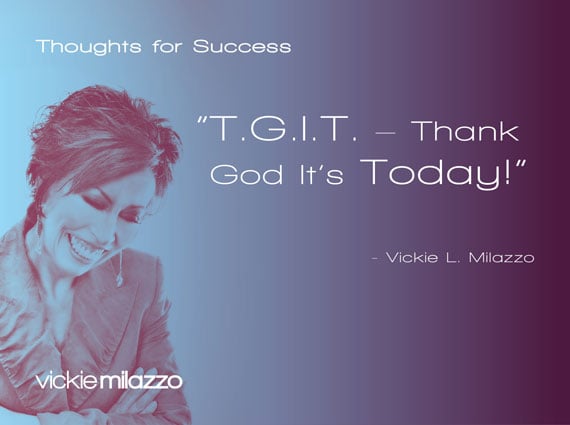 I've learned to take joy where I can get it – to be in the moment whatever day of the week it is. How about you? Is it TGIF or TGIT?
I'm Just Askin'
P.S. Comment and share whether you're a TGIF or TGIT kind of person and why.