As we head into the holiday season I know that many Certified Legal Nurse Consultants will be traveling to visit friends, family, and dare I say it, CLNC® subcontractors. This will involve planes, trains, buses and automobiles. It will also involve taking our tech toys with us. So I'd like to offer some tips for the travel-challenged and travel-pros:
At the airport, or onboard while you're waiting for the door to the aircraft to close, don't shout into your cellphone. Everyone on the 787 Dreamliner and the people at the gate boarding the flight to Dry Heaves, New Mexico don't need to know the details of the case you're working on or the funny thing that happened during your colonoscopy. Cellphones and technology have changed. We can ALL hear you now. And before you get to the gate, empty your pockets BEFORE you go through security. That way your free, TSA-sponsored, full-body massage won't hold up the travel-pros.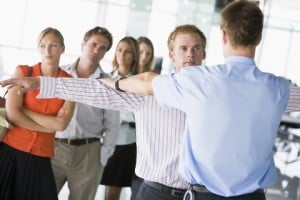 At the holiday dinner table, or any other table, don't put your cellphone on the table UNLESS you're waiting on a call from your most important attorney-client. If you are, put it on silent and place it face-down. If you're just playing Words with People You Don't Know give the games, Twitter and Facebook a rest (you can update Facebook with your foodie dinner photos later). When that important call does come through, excuse yourself and go outside to answer it. Don't go into the restroom – you never know who's listening and you'll have to wash your hands.
On the airplane, put your phone in airplane mode. That's what it's for, because it will save your battery and you won't startle the pilot and endanger the flight when that goofy 80's music ringtone goes off during the final landing flare. Yes, I know the FAA has cleared us to keep our devices on – but that doesn't mean with the cellular receiver/transmitter on and collecting signals.
If you plan on using the airplane's wireless you can count on two things – unless you're flying Southwest it won't be there, and if it is available, the speeds cheerfully approach dial-up. We've all gotten used to much higher speed so have an extra cup of patience while you wait for that important file to download. Airplane Internet works. Just… Very… Slowly…
If you're traveling by car you'll probably have the kiddos with you which means they'll be texting their friends about your driving while listening to their own music via earbuds. If you want to listen to your own music bring a connector cable to jack your iPod® into your car's music system. It won't bother the kids, and if it does, they can just turn their music up. Remember not to text and drive while you're at it.
Speaking of cars, if you're driving something other than an Audi with a built-in hotspot, consider buying a hotspot to keep the kids' devices (that aren't cellular) connected during that 5-hour drive over the river and through the woods to Grandmother's house in Poughkeepsie. Connected kids are happy kids, are quiet kids. Need I say more?
Most hotels have free wireless in the rooms. If they don't, ask the front desk clerk to comp you. Marriott allows five devices on one "paid" connection. That's your legal nurse consulting laptop, tablet and whatever else you want to connect. Consider joining the hotel's rewards or loyalty program to get that free access. Failing that, you can usually find free wireless in the lobby, just put your robe on before you head down there.
If you're staying with your family, keep in mind they probably won't remember their passcodes for their secure wireless. Be prepared for some delays while they root it out for you. You'll get online – eventually. When I set ours up in the home office I got out my label gun and put all the necessary info on the router where it would be easy to find. Consider doing the same at your house (and theirs). If they have unsecured wireless, keep in mind that it's unsecure and consider using a VPN to secure your communications.
Check to make sure you have all the cables, chargers, plugs and connectors you'll need for each and every device you're traveling with. This includes your Bluetooth headset, iPad keyboard, iPhone® and iPad (two different connectors depending upon age), camera batteries and everything else you carry that has an on/off switch.
Unless you're me, you won't be traveling with a printer, scanner and NSA-proof satellite Internet antenna. That means when you need to print a document you'll be doing it in the hotel business center. The safest way to print is to first print the document to your computer as a PDF, transfer the document to a thumbdrive and then print that PDF from the thumbdrive on the business center computer. Using this method and PDFs is pretty virus-resistant. Thumbdrives can collect and spread viruses, so be sure to scan that thumbdrive for viruses the next time you plug it into your laptop.
Plan ahead. Load your important documents onto your laptop. Download the movies you're going to want to watch on the plane ahead of time. And, have a plan B ready in case the person in the row in front of you reclines into your lap keeping you from opening your laptop.
Finally, be prepared for delays, charge up when and where you can, and just remember, holidays and holiday traveling are supposed to be fun. That's why we visit family for the holidays after all. Be thankful that they're there for you and you for them.
One last tip, and this is just a personal peeve, keep your bare feet off the tray table. After all, you don't know what else has been on there. LOL!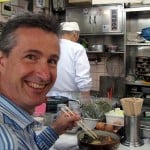 Keep on techin',
Tom
P.S. Comment and share your favorite travel tech tips.