As comes the time for all Certified Legal Nurse Consultants, I've purchased a new laptop. It's not quite the slim ultraslickbook that I wanted. In point of fact, it's a 7 pound, 17" wide behemoth that barely fits into my rolling computer case and spans two tray tables when I'm sitting in steerage. But, it's a powerful beast, blinding fast, has a solid state drive so it's drop resistant and, since I chose Windows® 7 versus Win8 is extremely stable.
With all that good comes some bad. As with any upgrade, I've lost all the customizations I've done to my old machine. If you're a legal nurse consultant who's been a loyal reader of my Tuesday Tech Tips you know there were a lot of customizations. Offsetting that bad news is the chance to start fresh and only install what I need – it's a clean start and that's more than most of us get.
Even more on the plus side, since I'm now running the latest and greatest Microsoft® has to offer, some of my future Tuesday Tech Tips will focus on helping my CLNC® amigos with not just their legacy Microsoft® products but also the newer versions of those same products. After all, the future is already here – it's just not evenly distributed. In other words, we're always going to be playing catch up, but my Tuesday Tech Tips are an asset for your legal nurse consulting business.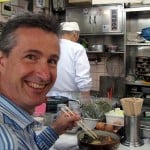 Keep on techin',
Tom
P.S. Comment and share your fears or hopes about upgrading your computer.