The Internet can be a tricky place and not all websites are designed equally. With the coming of HTML5 it will only become, shall we say, more challenging. Even in today's simple world, not every website displays the same in every web browser and not every feature of every website will display; Flash®, video, animations, etc. may work in one browser and not work in another.
Internet Explorer® is the most widely used browser in the good ole USofA but it's not perfect. No browser is. I don't care if you're on IE6, 7, 8 or 9 – some websites just won't work. You can bring your Flash player, plug-ins and add-ons fully up-to-date and guess what? Some websites still just won't work.
So what's a Certified Legal Nurse Consultant to do when her prized podcast, video or PDF file won't open? Keep multiple web browsers installed on your computer! On my PC I've installed Apple Safari®, Google® Chrome®, Firefox® and Microsoft IE8 browsers. When I run into trouble on a website in one, I can open up an alternate browser and view the site and its videos, graphics, etc. the way the designer intended.
So, my CLNC® amigos – pick one or more of the following and install them today.
Internet Explorer 8 or 9 (Windows 7 only)
I love Firefox but for security and safety recommend Chrome – it's the safest, as each open tab runs in a "sandbox" for security and it seems to be the most versatile. I haven't tried Opera yet but have heard great things. I leave it up to you to decide which one works best for you and your legal nurse consulting business. Also remember to install the updates when prompted by the browser to ensure you're always running the latest and greatest.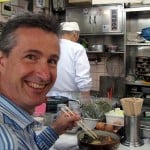 Keep on techin',
Tom
P.S. Comment and share your choice in web browsers and why!