Google® this, Google that, Google, Google, Google. Do CLNC® consultants ever get tired of hearing about Google? I know I do, but hey, as they say in Nepal "Kay garne" (if you don't know what that means, Google it). No matter what you think, Google is here to stay.
A lot of good things have come from Google. I think one of the best is the Chrome web browser for PC or Mac. Anyone who reads my blog knows my Firefox® browsing preferences – well that's about to change. I downloaded and installed the Chrome browser.
Installation was fast and simple. It gave me the option to import bookmarks and passwords from Internet Explorer® 8 or Firefox so I chose Firefox. The transition was smooth. All my bookmarks, favorites and (this is scary) even my saved passwords (which I thought were encrypted) were imported into Chrome.
When I opened Chrome, my bookmarks bar (love it) and all my drop-down bookmarks were in place. I was able to seamlessly browse from site to site. Logins were just as I had set them up in Firefox. Chrome even looks more modern than Firefox. It's minimalist and streamlined – kind of like a Maserati GranTurismo compared to Firefox's retro-Honda Element. You can download and install different themes. It even pulled in all my RSS feeds from my customized Yahoo!® and Google homepages.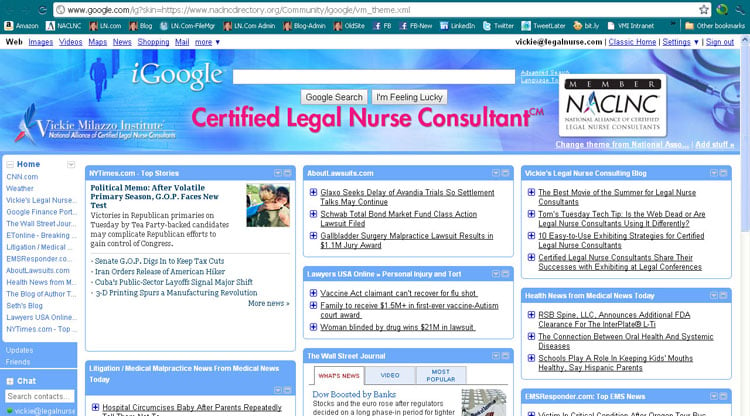 I like this feature and I know Certified Legal Nurse Consultants will too because it saves lots of time in re-building or re-loading those newsfeeds. You won't miss a minute of important news for your legal nurse consulting business.
Plus, if you look closely at the top of the image above, you'll see that the top of the browser isn't taken up with useless toolbars like IE. I do not like losing the top inch of my screen to bars I don't use, can't organize or get rid of, and Chrome seems to respect this by making the browsing screen as large as possible. As a busy legal nurse consultant trying to research online, you'll appreciate the amount of text that you can see on a webpage at one time.
Chrome supports tabbed browsing and, get this, you can move the tabs around to organize them! This is terrific if you do a lot of research online and are constantly opening new tabs. Chrome's improvement allows you to move relevant tabs to one side to group them for quick reference. There's a little [+] tab that visually shows your most visited pages much like iTunes and Safari. This helps you quickly find pages you recognize without sorting through a long list of abbreviated bookmark descriptions.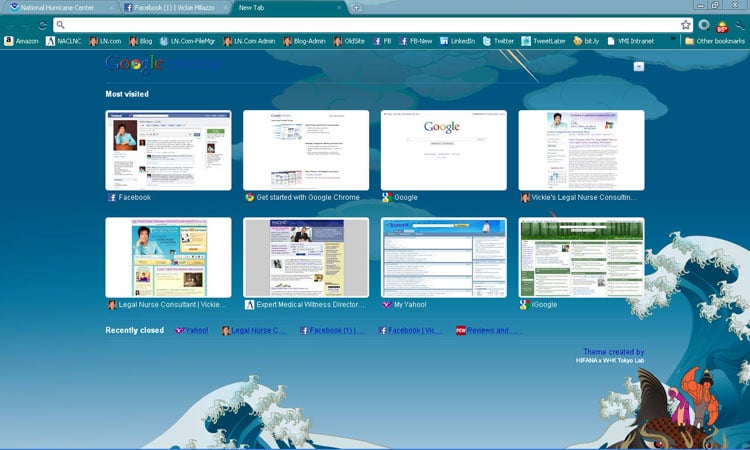 If you think I can't say enough about Chrome for your legal nurse consulting business, you're wrong. One more thing I like in terms of security, Chrome "sandboxes" each open tab to protect you from miscreants. This terrific feature is supposed to keep malware from getting into your computer from a poisoned website. Anyone worried about their legal nurse consulting business or personal computer will love this.
Finally, like Firefox, Chrome supports all sorts of extensions. I'm sure that the number and variations of extensions will increase. Web of Trust and my 1-ClickWeather extensions installed flawlessly. There's even an IE extension that lets you see a webpage as if you're using Internet Explorer – this is terrifically handy for pages that aren't cross-browser designed.
If you're looking for a worthy and safe web browser – Google Chrome can't be beat. You go Google!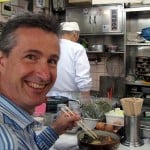 Keep on techin,
Tom