As all Certified Legal Nurse Consultants know, I've written myriad tech tips that will save you valuable time for your legal nurse consulting business. Now I'm letting you in on more timesavers I regularly put to good use. For instance, if you want a little more screen depth when you're researching medical literature for your legal nurse consulting business, you can get an extra 1/4" or so of visible screen (or just as much screen as you can get) with only a few clicks. Just right click the Windows® XP Start button, then left click Properties. You'll see a variety of options for the taskbar. Click in the box beside "Auto-hide the taskbar" to make the taskbar disappear until you mouse over it. Now you have the maximum amount of visible screen.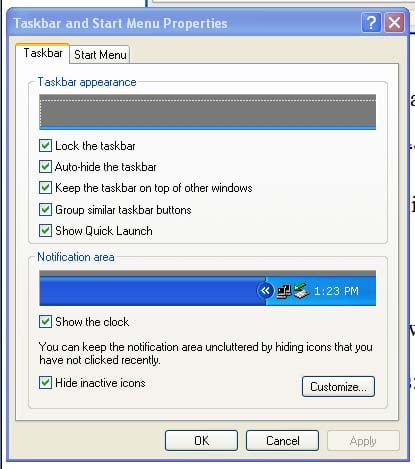 While you're there uncheck the "Lock the Taskbar" button and click Apply. Then add a check in the "Show Quick Launch" box. It will give you a place to put shortcuts for the programs you use the most. Using Quick Launch, you don't have to minimize your desktop or navigate through your Start menu to find a program you use on a regular basis. Instead, you simply right click the shortcut you want to place onto the Quick Launch bar and drag and drop it there (select "Create shortcut here"). This only works if your taskbar is unlocked, so once you load the taskbar with shortcuts, you should then re-lock it.
Once you've loaded your taskbar with shortcuts for the programs you use the most in your legal nurse consulting business, all you have to do is mouse over the taskbar and left click on the appropriate shortcut to start a program. This sure beats minimizing all your programs or sorting through your Start menu. Remember, seconds wasted build up into minutes and then into hours lost, so the more time you save, the more billable hours you'll have as a Certified Legal Nurse Consultant.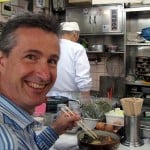 Keep on techin',
Tom