I could tell my story a million times because it's so exciting to have finally achieved all of my professional goals.
I'm 47 now, and I've felt like I shortchanged myself my entire life and hadn't reached my full potential. I wanted to achieve a certain status and financial level, and I never got that from nursing. I graduated summa cum laude with two degrees and it was always frustrating to have so much education, so little respect and such minimal compensation. I was sick of it.
For years I'd seen Vickie's smiling picture in the ads for her CLNC® Certification Program. I saw her program as the perfect combination of my two interests; law and medicine. When I realized how comprehensive her training was, I ordered everything she offered. It was my belief that if one nurse could do this, I could! And if I was going to invest in myself, I was going all the way. I was setting myself up for success. I ordered the VIP CLNC® Business System.
As a side benefit I even lost 25 pounds when I started my CLNC® business. It was effortless and I think it was because I'm so happy. Every day is spent doing exactly what I want to be doing. I finally feel like I'm getting the professional respect I've sought my entire life. I'm not only being treated like an equal, I'm being treated as a tremendous asset. The attorneys need me and they respect my intelligence. They pump me up constantly. Gone are the days of the "toxic" hospital environment.
Between the attorneys and Vickie Milazzo Institute, I am ecstatic! Vickie gives you all the tools you need, and the Institute holds your hand every step of the way. When something great happens, they're there to cheer you on, as if they are family. That's unheard of, especially in nursing. As a Certified Legal Nurse Consultant, I finally feel like I've arrived.
I Billed $16,000 in My Fourth Month
The day I came back from the CLNC® Certification Seminar, I went half time at the hospital. I was determined to invest time in my CLNC® business. I couldn't work full time and start my business or someone would be shortchanged, and it wasn't going to be my child.
Soon I was billing so many hours as a CLNC® consultant – $16,000 in my fourth month alone! – that I could no longer work at the hospital.
I recently returned from a legal conference in Nevada. It was my sixth conference this year. I came home with seven new attorney-clients and 11 cases. In addition, I currently have several cases in progress and work with attorneys in 19 states. I'm scheduled for three more conferences in the next few months and have been asked to present at a legal seminar. I'm on track to achieve six figures!
With each new case, I learn more about managing a successful CLNC® practice. In one early case, I was talking to the attorney and he mentioned that he already had his team in place and didn't need anyone else. Nevertheless, the attorney went on to describe a case over the phone. I gave him some questions to ask his expert and the defendant. When I followed up to see how it went he said he had forgotten to ask some of the questions. He responded with, "Why don't I send you some of the records to see what you think. Just put me on the clock." What he sent was 18 pages. For a couple of weeks, I couldn't think of a single thing I hadn't already told him. But he'd said to put him on the clock, and I was determined to find something! Finally, I decided to put what I had already told him in chronology format to see if anything else popped out at me. Sure enough, I discovered a tampering issue. The attorney was so busy, he didn't comment – but more than a month later he called and said, "That tampering issue you found blew this case wide open. All of a sudden we have additional discovery. Thank you so much!"
The VIP CLNC® Business System Is the Nordstrom of Legal Nurse Consulting
If you have a choice of going to the best four-year college to prepare for your career, would you take a correspondence course instead? No, you'd choose the best, and that's what Vickie provides. I absolutely recommend the VIP CLNC® Business System. The added cost of the VIP CLNC® Business System, when you divide it out over five years, comes down to pennies basically, but you're investing in yourself by getting it all. As a VIP you also feel more successful while you're in the program.
The unlimited mentoring with the CLNC® Mentors is phenomenal. I tend to hold onto a problem too long – I want to solve it myself and then I panic because I need the answer right this second. The CLNC® Mentors get right back to me. They support me all the way. They "have my back." They want me to succeed.
Vickie gives you all the tools. She's dotted every "i" and crossed every "t." She could not do it better than she has. She's right up there with Nordstrom. I went to college with one of the Nordstroms, and that's who Vickie is. Someone could take what she has done with this business and use it as a business model at Harvard. Nothing is missing. She has everything down, from branding your business to supporting you while you learn and not dropping the ball afterwards. I've reached my professional goal as a CLNC® consultant.
I hold phone consults on the white sand beaches of Pensacola while watching my son surf. Two days ago, I noticed the bay water in my "backyard" to be perfect glass. I took a break from my cases and went knee boarding with my 11-year-old and his friends. Twelve dolphins joined us and it was one of the best days ever.
Becoming a CLNC® consultant has offered me the flexibility to catch the joys of life. Not only am I finally making the money I deserve; I have the freedom I have always dreamed of. The amazing thing is…it hasn't even been a year since I took the Certified Legal Nurse Consultant course! I love my life!
Winner of the 2009 CLNC® Success Story Contest Becky Mungai, RN, BA, CLNC, is a full-time Certified Legal Nurse Consultant and owner of Mungai & Associates. She has 23 years of nursing experience and specializes in consulting on birth injury and pediatric emergency/trauma cases for attorneys nationwide.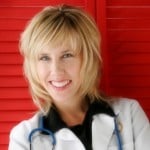 P.S. Read more CLNC® Success Stories and send your CLNC® Success Story to mail@LegalNurse.com.
P.P.S. Click here to read Becky's complete CLNC® Success Story.