As a Certified Legal Nurse Consultant, my days are typically filled with interesting cases and attorney-clients, healthy exercise and the ability to work as hard as I want… or not!
A Day in the Life of Certified Legal Nurse Consultant Susan Schaab
by Susan Schaab, RN, BSN, CLNC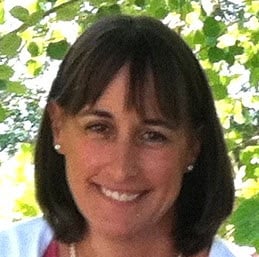 For more than 20 years I worked as a staff nurse, and although the type of facility and specialty changed many times, the work did not. Every day I had a narrow window of time when I was allowed to clock in or out. I am habitually on time (meaning I have to get to work about 10-15 minutes early or I am late), so periodically I would get a reprimand for clocking in too early. Then there was the constant scrambling and juggling to complete my work and documentation or be dinged for too much overtime. Somewhere along the line, I managed to stay organized and punctual while delivering great patient care, but the fun of nursing would always be sapped from my job. Then I found the Institute and my life as a Certified Legal Nurse Consultant.
As my own boss, I never get reprimanded for getting to work too early, putting in too many hours on cases or building my CLNC business. I can work, or not work, as my case load requires. Although I do stay organized and try to maintain a daily schedule, each day is gloriously flexible and my own!
As menopause starts, and sleeping is sometimes uncomfortable (hot flashes under thick Montana blankets are never pleasant), I occasionally find myself researching cases at strange hours. The Internet is always open and accessible, and surfing for new articles is really fun at 3:00am. The flexibility I have as a legal nurse consultant is amazing. I save my research in a reading list and dive into them later (it is easier to do a serious analysis in daylight). Several of my female attorney-clients understand this as I have received a few emails from them at around 2:00am. No, I don't answer until later as that could lead to some groggy conversations. It always makes me smile to think I am earning $125/hr in my pjs in the middle of the night.
My peak productivity hours are saved for case analysis and report writing. I crank up Pandora® for background music (no lyrics since singing along to 90s pop tends to send me off track and off key!) and can easily put in 3-5 hours without moving from my chair. After seven years as a Certified Legal Nurse Consultant I am still amazed at how easy and enjoyable consulting with attorneys is. I get lost in my cases and am energized by them. I never felt that energy at the hospital unless it was an adrenaline rush from a delivery going bad, which was exciting but never fun. The flexibility that legal nurse consulting affords me is truly a blessing.
I find that exercise is important to relieve my aching butt muscles and get my juices flowing again, so early afternoon is my time to get outside or go to the gym. I take a couple of hours daily to hike, run or ski in the mountains.
Montana has short, amazingly beautiful summers and everyone is outside hiking, biking, running, fishing and hunting. One benefit of living in a small town is that I frequently see my attorney-clients. I have had many impromptu meetings while on a bike, or while training for a 10K. Recently two of these meetings brought me my most recent case.
As a Certified Legal Nurse Consultant my workstyle is completely flexible and completely my own. My days are typically filled with interesting cases and attorney-clients, healthy exercise and the ability to work as hard as I want… or not!
Click here for success story ideas.