If you're seeking more joy in your life (Who isn't in these times?) you need go no further than Psalm 51 which says, "Create a clean heart in me, put me into a new and constant spirit."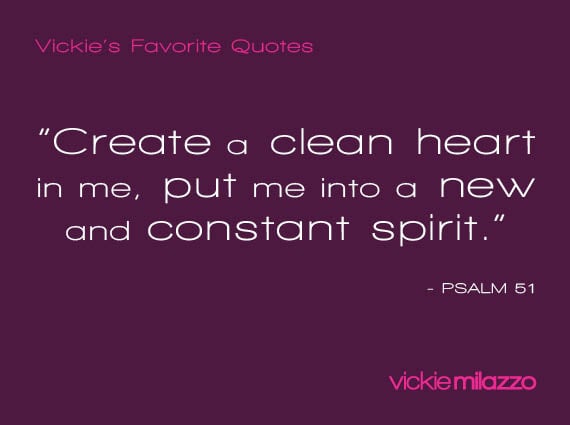 All joy begins with and derives from love. 2020 was a rough year and while we're all cautiously optimistic about 2021, we're not there yet. We're still coping with a real time COVID-19 pandemic and witnessing America's unity and spirit being tested daily.
Today, a clean heart filled with love is more necessary than ever. I pray that our new and constant spirit prevails.
Success Is Yours,



Vickie L. Milazzo, RN, MSN, JD
P.S. Comment and share how you maintain a new and constant spirit.