Most of us are happy to have 2020 behind us. That said, I hope your new year is off to a joyful and productive start. Thankfully, COVID-19 vaccines are on our horizons and we can all look forward to a new year that looks much different than the one we've left behind. I for one am looking forward to hugging friends and family and travelling again.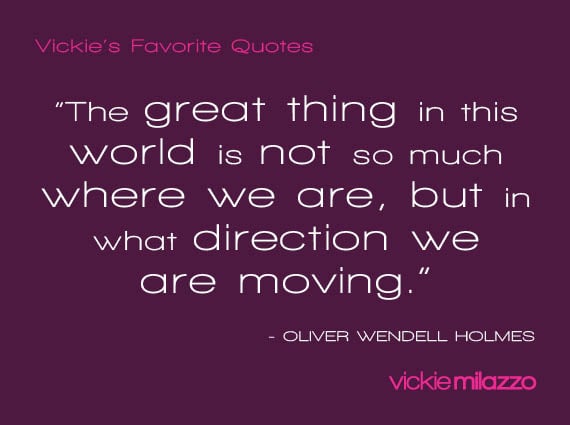 One of my favorite quotes from Oliver Wendell Holmes teaches us how to accomplish a new and different year. He said, "The great thing in this world is not so much where we are, but in what direction we are moving."
Today is the day to put aside the stressors and fears of 2020 and set intention for the direction you want to be moving toward in 2021. Apply this strategy every day and you'll even surprise yourself about where you'll be next year at this time in both your legal nurse consulting business and life.
Success Is Yours,



Vickie L. Milazzo, RN, MSN, JD
P.S. Comment and share what you're looking forward to in 2021.