While 2020 won't go down as a favorite year, most of us credit our friends (and family) for helping us glide or stumble through it. That's why one of my favorite quotes from Helen Keller is "My friends have made the story of my life."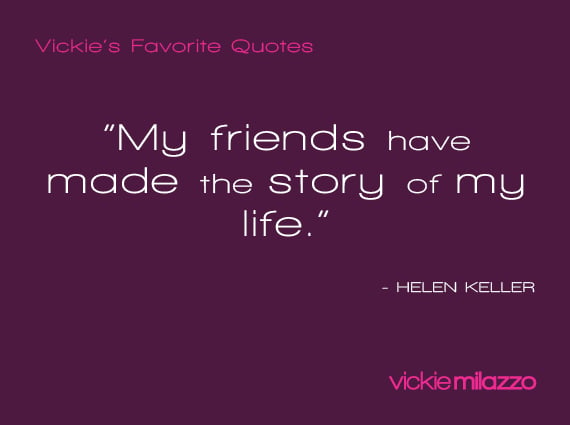 2020 is the year I reconnected with a friend I hadn't seen in nearly 20 years, made a couple of new friends, lost one dear friend and experienced my oldies but goodies in new, creative ways. I also count RNs and Certified Legal Nurse Consultants as friends who continue to enrich my life. Seeing you frequently on Zoom during the COVID-19 pandemic helps me to forget, for a brief moment, that I'm in a pandemic.
This holiday season may be marked by pandemic-imposed changes, but one constant we can count on are the friends who help to make the story of our life. This is the season to celebrate each and every one of them (properly socially distanced, of course 😊).
Success Is Yours,



Vickie L. Milazzo, RN, MSN, JD
P.S. Comment and share how your friends help to make the story of your life.