Live on this earth long enough and even a pessimist has to admit that we are limitless possibility. But why is it that some lucky few have possibilities that seem to know no bounds while others appear to be more limited in their dreams and achievements? It all starts with a simple thought.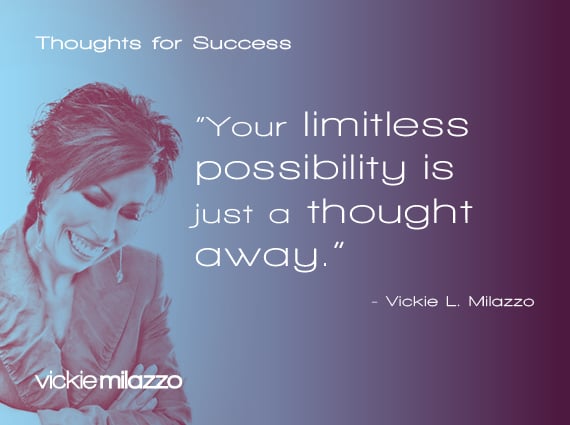 A single thought can wake you to a new life. Imagine the power of a life built upon enriching, supportive and generative thoughts day after day after day.
Today is a good day to consciously set intention for the thoughts you wake up to, go to bed with and all the thoughts you have in between. Your limitless possibility is just a thought away.
Success Is Yours,



Vickie L. Milazzo, RN, MSN, JD
P.S. Comment and share how you create thoughts that produce limitless possibilities for you.