Every day I hear from RNs who say "I waited XX years to finally take the CLNC® Certification Program. I should have done it sooner." Waiting patiently for what we want is not a strategy for achieving it. That's why I love the quote "Life wasn't too short: it was too long to waste unduly on non-love, non-laughter and non-decisions."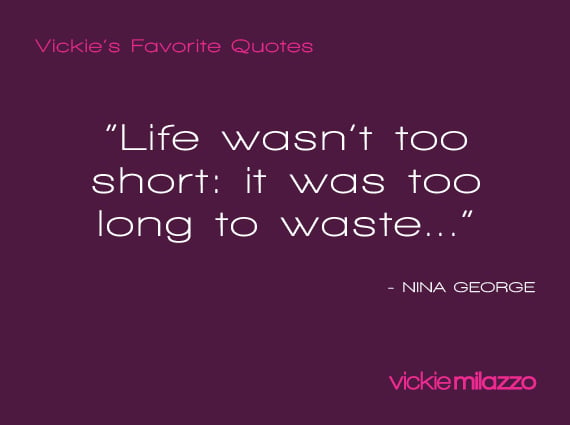 Yes, I believe life is short. But I also believe we have been given plenty of time to waste. And that was even before the COVID-19 pandemic.
What does wasting time look like? Staying in one place, never taking risks and dodging hard decisions. When you look back (whether it's today or 10 years from today) I hope you'll savor the love, laughter and joy of the decisions you've nurtured in your life.
Success Is Yours,



Vickie L. Milazzo, RN, MSN, JD
P.S. Comment and share whether Nina George's quote resonates with you.