I wish I could control when, how or what time of day my mind is going to have its best ideas, but ideas don't care about time. For example, I've been known to change the title of a program right before publication of the program and then, everyone at the Institute from education to marketing and sales to accounting has to scramble to change every associated ANCC accreditation document, online platform content, postcard, catalog description, email campaign, advertisement, invoice, website and you get the picture.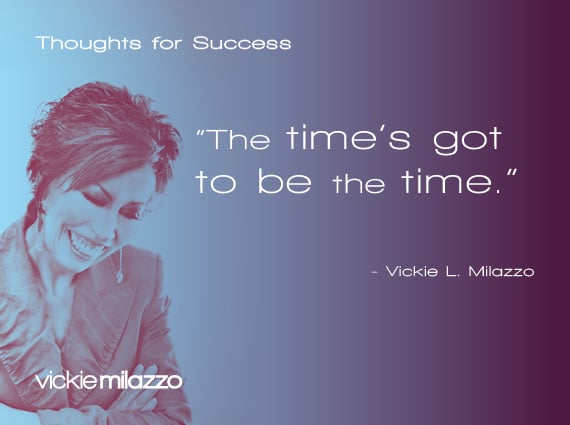 I wish it didn't work this way, but it won't matter how much, or how far in advance, I think about that title. It's going to hit me on its own time. Like a sudden urge to have that call from nature, the time can be unexpected and downright inconvenient. I can't will my best ideas to come at an exact or more convenient time. They hit me when they want. The time's got to be the time whether I'm ready or not and no matter where I am or what I'm doing.
I've woken up out of a great night's sleep, been at the gym, stepped away from the dinner table and put aside an urgent project to dictate into my iPhone. All to capture those ideas when and wherever they strike me. Yes, it can be frustrating to my trainer, spouse or anyone I'm around when it happens, but the time's got to be the time.
The same applies to your legal nurse consultant jobs. You could have that report ready to send to your attorney-client and you reach a sudden (and inconvenient) clarity about the theme of the case. The next decision you have to make is important to the long term success of your CLNC® business – do what's easy and stuff the idea back where it came from or do what's right and integrate the idea into the report.
Acting on all your best ideas (convenient or not) is a strategy that will keep your attorney-clients coming back for more and keep them referring you to their attorney-colleagues.
The time's just got to be the time, whether you're ready or not. LOL
Success Is Yours,



Vickie L. Milazzo, RN, MSN, JD
P.S. Comment here and share how you handle ideas that come to you at inconvenient times.