Reflecting on the events of 9/11 and the days following the horrific events, there were a fair share of pessimists who thought the world was over. Thank goodness there were more optimists than pessimists and America came out the other side changed in a positive way.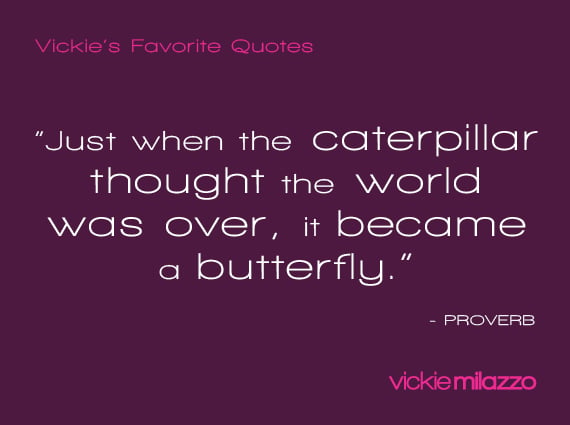 The proverb, Just when the caterpillar thought the world was over, it became a butterfly, resonated with me as particularly applicable for a country attacked by terrorism.
Almost two decades later many of us again feel like the caterpillar. This time we're struggling our way through the COVID-19 pandemic. We want things to go back to the way they were. We want to avoid the pandemic struggle and we want to take off our masks. But guess what? Going back to pre-pandemic days is simply not an option – at least until there's an effective vaccine and herd immunity.
Until then, we have a choice to make – choose, like the caterpillar, to struggle toward metamorphosis or choose to stay in the cocoon.
I'm choosing to struggle through and see what's on the other side of the pandemic cocoon we're all trapped in. Life is good and some days are better than others. I invite you to join me in the struggle and I'll see you on the other side of the transformation.
Stay tough and be happy my friends,



Vickie L. Milazzo, RN, MSN, JD
P.S. Comment and share your choice – butterfly or cocoon.