I'm an ICU nurse, so as my husband Tom says, I wake up loaded for bear with more than enough energy and endurance for the day. Over 38 years of owning a legal nurse consulting business I've learned that you don't ride success – you drive it, day after day after day…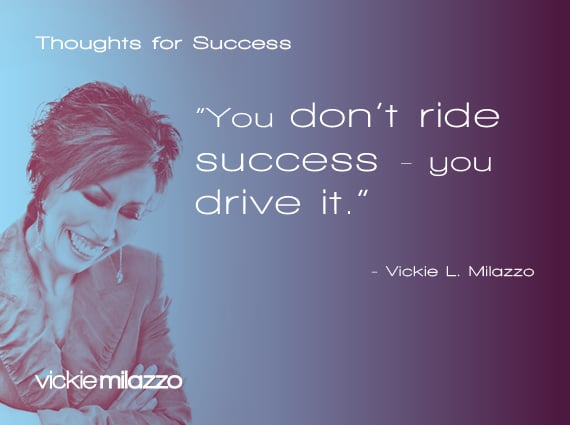 I was mentoring a Certified Legal Nurse Consultant who seemed a bit too complacent about her success, suggesting it was time to coast and enjoy the fruits of her labor. While one of the benefits of owning your own business is the freedom and ability to take a vacation when you want, there's still a certain awareness and attitude necessary to succeed for more than a year or two. That attitude is drive. As much as we might like to, we can't ride success indefinitely. Success today is no guarantee of success tomorrow. Complacency, the opposite of drive, is the enemy of success.
If driving success is not naturally part of your DNA, put intention around it or at least recognize that success doesn't thrive on its own. Drive and dedication can only come from you. Start by doing one thing every day toward your CLNC® success. One thing will soon become two and two will become four. Before you know, you'll have trained yourself to drive your CLNC success for long term achievement. Driving success is the first step to owning the success you achieve for as long as you desire.
Success Is Yours,



Vickie L. Milazzo, RN, MSN, JD
P.S. Comment and share how you drive your success.