If you're an iPhone® or iPad® user who has dropped your device, cracked your screen or done much worse you've been limited to going to an Apple® store to wait in line to hand your device over for repair and wait some nebulous period for its return. I've been there and done that. The service is superior and the waitlists (even with online appointments) are long. Worse, if you don't live near an Apple store you have to mail your device off for service.
There is good news! This year Apple announced that it will make genuine Apple parts available to independent repair shops so long as they have an Apple-certified technician on staff. This opens up a wide world of options and frees you from worrying whether you're getting a real Apple screen or other part.
My tip though is look for the Apple-certified sign in the window or ask when you bring in your device. The piece of mind is worth it.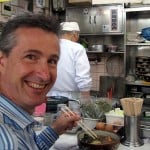 Keep on Techin',
Tom
P.S. Comment and share your iPhone repair tips and experiences.