One of the handy tools in Safari on the iPhone® is the ability to open new web pages in new tabs. Often I'll follow a link in an email to read an article in Safari and then go back my email. This leaves that particular Safari tab open. Do it often enough and you'll end up with a whole bunch of open tabs and a burgeoning cache. Sure, you can close them one-at-a-time by touching the tabs symbol (2 overlapping boxes) in the bottom right of the Safari screen which "suspends" the open tabs allowing you to see just how many are open and close each one by touching the "X" in the top left of each open tab. That can be laborious.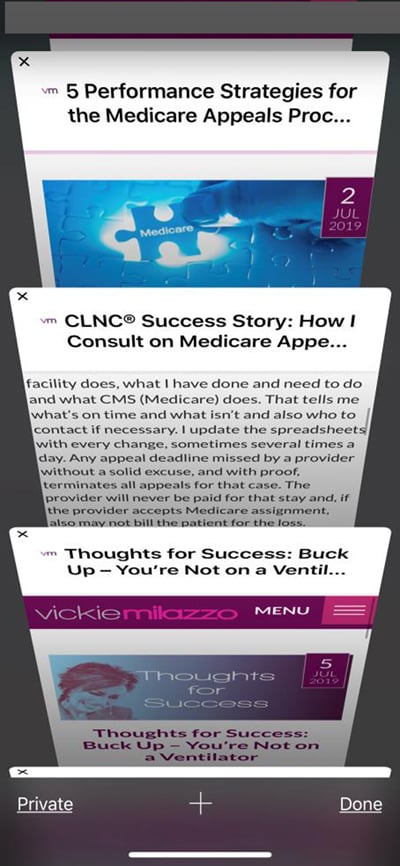 Here's a simple way for Certified Legal Nurse Consultants to close all those tabs at once. Instead of just touching the tabs symbol, touch and hold it until you get the menu choices to Close All X Tabs, Close This Tab, New Private Tab and New Tab. Now you can close all those pesky open tabs at once.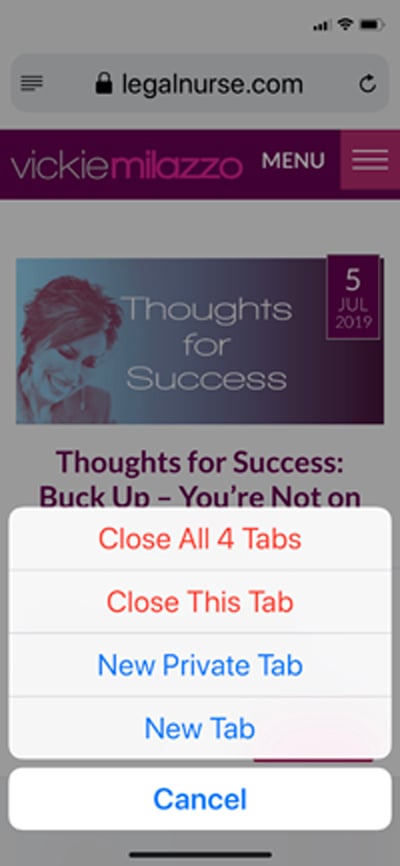 An alternative, and just as effective, method is while in the suspended tabs view, touch and hold the word Done in the bottom right corner of the screen. You'll get the option to Close all X tabs. Make your selection and you're really done!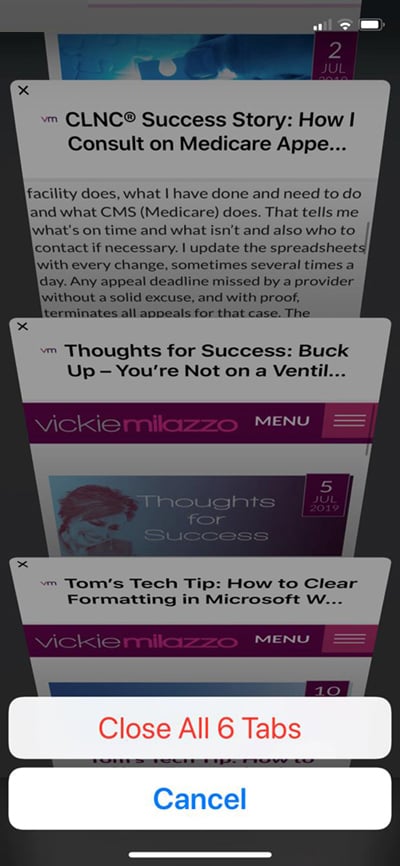 Now that you've closed your tabs go in and clear your browsing history to clear up some space in your iPhone's memory. If you had a lot of open tabs chances are you haven't cleared the history – ever. To accomplish this, touch the little open book symbol next to the tabs symbol in the bottom of your Safari screen. Now touch the little clock (permanently set to 9:00) in the top right of the Safari bar. This will show you every website and webpage you've visited since the last time you cleared the cache. Next touch the instruction Clear in the bottom right of this window and you'll get various options to clear your history, partially or totally. Once you do you'll notice an immediate improvement in your browsing speed.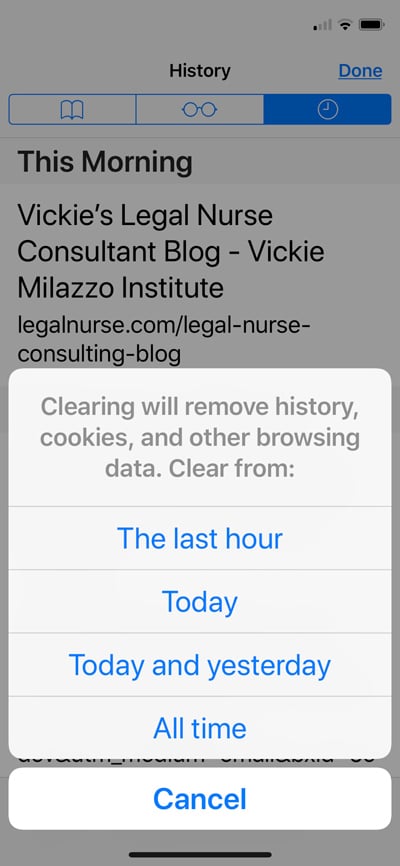 Congratulations! You've just freed up valuable space on your iPhone and learned a new iPhone skill.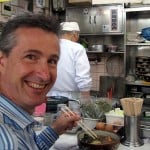 Keep on Techin',
Tom
P.S. Comment here and share your iPhone tips.