The easiest way to create a report for your attorney-clients is using the Tables function in Microsoft® Word. Tables take all of the guess work out of formatting and are easy to use. But they do require some patience and practice to ensure they format correctly, page breaks appear where they need to appear and header rows display as you intend.
The way to create a perfect table (and legal nurse consulting work product) is the same way you get to Carnegie Hall – that's practice, practice and practice some more. If you want some shortcuts or tutorials though, I don't blame you.
Here are three articles I've turned to for assistance in building and working with tables:
Make Use Of: This article offers formatting tips for tables in Word on a variety of topics but it's especially pithy and useful for Certified Legal Nurse Consultants.
The Journal of Accountancy: No, it's not near as much fun as it sounds, but this article has some very specific Word table tips. If that's not near enough excitement for one afternoon there's a whole DOUBLE BONUS section dedicated to Microsoft Excel® tips that will give you plenty of practice when you're building spreadsheets to track your (and your CLNC subcontractors') billable hours.
Word.Tips.net: If you want really, really detailed articles about how to do almost anything in Word (And who doesn't?), this is the site for you. If you're only looking to whip your Word tables into shape you can go straight to this page. There is so much information here you may get lost, but it's well worth the time if you put the knowledge to use.
That's my Tech Tip for this week. If you have any other sites you'd like to share I'd be happy to learn about them. Until next time, keep on practicing with your Word tables. You may not get to Carnegie Hall but you'll get more legal nurse consulting jobs with properly formatted tables.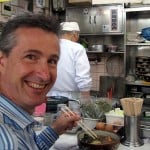 Keep on Techin',
Tom
P.S. Comment and share your favorite websites for Word tips here.