When I take the stage, whether it's for 1,200 Certified Legal Nurse Consultants at a conference or to introduce a legend like Oprah (as I did at a past Consultant 2.0 reception for a workshop I was conducting with Stedman Graham), my secret to success is to focus on the audience, not on how I'm performing. I simply focus on being present, real and relevant to the CLNC® consultants I'm there for, and it works.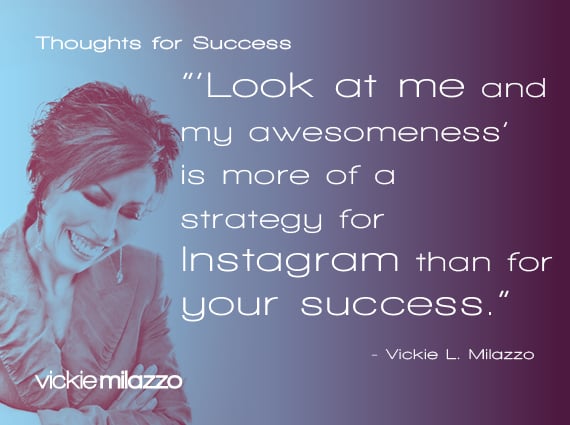 Despite the Instagram® era, the message "Look at me and my awesomeness" may garner likes from followers, but it isn't a strategy with attorney-clients and prospects. Whether you're interviewing with an attorney or presenting your opinions on a legal nurse consultant job you're there for the attorney, not for you.
Show up. Be present, be real and be relevant. That's how you'll get the attorney's attention and that's how you'll become truly awesome.
Success Is Yours,
P.S. Comment here to share how you stay present, real and relevant with attorney-clients and prospects.