There is a huge update coming to the Apple® iOS used on iPhones® and iPads® and, more likely than not, it's due out in September. Warning for Certified Legal Nurse Consultants who have iPhones – with iOS version 13, updates and support for iPhones 5 and 6 will be discontinued. Of course you'll be able to continue to use your old iPhones and iPads, but some of the apps won't update and the system will seem clunky.
I am excited about some of the features in the new update. In fact there's a separate update for iPads called iPadOS 13 that's going to make your newer model iPad even more useful in your legal nurse consulting business. You can read about both updates here. Just reading about the beta version has my head spinning with ideas. It appears this could be a game-changer for iPads. There's also a complete list of devices likely to be supported (or not).
Just a reminder though, major iOS updates are usually buggy for the first round or two, so I recommend you read about the issues at MacWorld.com before you leap into the update. I made a calendar invite for late August to turn off automatic updates on my iPhone and iPads so that I don't accidently download and install the first version of iOS 13. I strongly recommend that all Certified Legal Nurse Consultants wait until version 13.2 or 13.3.
If you're thinking about buying a new iPhone or iPad, the iOS updates usually come out just before the newest, higher-priced models.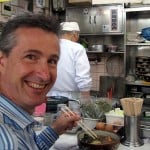 Keep on Techin',
Tom
P.S. Comment and share what you think about the improvements to the iOS and iPadOS.