Few things frighten me more than the thought of losing my laptop. By "losing" I mean not just the sudden, heart-stopping failure of a critical part – such as the hard drive or video card – but also the physical loss. Enough about nearly groundless fears (for now).
Every Certified Legal Nurse Consultant has their entire life and business stored on their computer. When we first moved into our office building I ruined a lot of good office furniture gluing down unsightly security plates and locking down every computer in fear that housekeeping would steal them all one Friday night after the staff had left for the weekend. While those fears eventually passed (and after installing security cameras), I did leave the computers locked down – until we experienced a fire alarm. All of Vickie Milazzo Institute's employees had strict instructions to take their computers with them while evacuating the building – but I forgot about the keys to the locks. Long story short, everyone ran out of the building in a screaming panic leaving their locked down computers safely behind. Upon my return, the computers were unlocked and they were never, ever stolen.
Today Vickie and I travel with portable cable locks. When we're in a hotel we lock our laptops to a suitable, heavy and ungainly theft-proof object such as a table. This discourages miscreants and thieves of opportunity from snatching a laptop off the desk while the housekeeper is cleaning the bathroom or down the hall getting fresh towels.
Of course it makes sense to lock down your computer in strange environments. But it also makes sense to lock down the computer you use in your home-based legal nurse consulting business. House burglars are after targets of opportunity and while they can't run down the street carrying a 58" TV, they can saunter away with a laptop or small desktop. Accordingly, I strongly recommend that all Certified Legal Nurse Consultants lock down their computers. A home burglary occurs every 20 seconds and the burglary risk is higher for rental properties than occupant-owned buildings. The chance of a home fire is much less than the chance of a burglary. This tells me it's better and safer to lock down your computer today.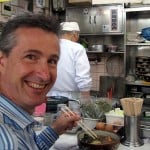 Keep on Techin',
Tom
P.S. Comment here and share whether or not you lock down your computer.