I love working with Windows® 10 (really) and have been discovering many of the little secrets that it contains. Short of buying Windows 10 for Dummies the best way for any Certified Legal Nurse Consultant to learn how to use Win 10 is to just get your feet wet by playing with it.
With that in mind here are four tips to making Win 10 more user-friendly:
Dump the "tiles." You can go back to the classic Windows 7 start menu. People love and hate new things and the tiles will make the top of your list (either one). If you want the old-fashioned start menu here's how to get it back. I understand the tiles but don't like them so this is what I've done. Another program that will give you back your start menu is Classic Shell. This program was technically retired back in 2017 but it still works fine.
Minimize yourself. I keep a pretty diverse and numerous store of documents, videos and the like on my Desktop. When I'm looking to access one of these I often have to minimize a bunch of programs in order to find it. It's kind of like playing "Whack-a-Mole" because every window I minimize has another window behind it. I've found the best way to access the desktop is to mouse down to the extreme bottom right corner of your screen and hover over the little vertical rectangle and click on it. It will immediately "Show Desktop" and you can then find the document you're looking for.
Ping your mouse pointer. With my two big screen monitors I sometimes lose my mouse pointer and end up rolling my trackball around to try and find it. An easy way to locate that pointer is to make it locate itself for you. If you've dumped tiles go into your Control Panel, select Mouse, you'll see the Mouse Properties box and then select Pointer Options. Here you can check the box next to Show location of pointer when I press the CTRL key. Finish by hitting Apply. Now, when you can't find your mouse pointer simply hit the CTRL key and your mouse pointer will announce itself (I love this one). If you're using tiles you'll need to go into your Ease of Access settings and open the Mouse Properties there. Here's a link to a tutorial on how to do just that. Whichever method you use, keep the Mouse Properties open for the next tip.
Pump up your mouse pointer. Another reason people lose their mouse pointer is that it's too small – especially if you have a large monitor. Easy cure, make your pointer bigger. Select Pointers and on the scheme menu move to the large version of whatever mouse scheme you're using. Finish by hitting Apply and you should see a bigger mouse pointer immediately. You can play around with some of the other options in Mouse Properties until you've got everything the way you want it.
Put these to work for you today and it will improve your Win 10 experience and maybe make your legal nurse consulting business a little more productive at the same time.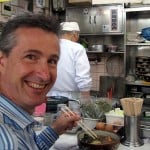 Keep on Techin',
Tom
P.S. Comment here and share your favorite Windows tips (Windows 10 or otherwise).