This morning, while reading one of my daily enewsletters on my iPhone® 12, I must have brushed a poisoned advertisement because a warning suddenly popped up telling me that my iPhone was infected with no less than six (6) different viruses (love the specificity)! Luckily that same popup warning had just the solution I needed – all I had to do was click on the provided link and my iPhone would be magically cleansed. Naturally I did no such thing and recommend that, should you encounter this situation, you don't either. In fact, looking at the webpage underlying the so-called warning I could see that it was a simple redirect from the webpage that I was probably supposed to visit. That alone would tip off any savvy user.
Stepping back in time, years ago one of the most popular and effective Internet scams was a redirect and/or popup telling you that your computer was infected with malware and offering a quick scan and remedy. Of course the program that you downloaded to fix the problem was actually malware. Believe it or not, people still fall for this in the different ways it presents.
Leap forward to today with the ability of websites to identify the device (and web browser) you're using, these warnings can become quite personal and as such, even more scary for legal nurse consultants. If, or when, this happens to you, immediately close the webpage you're on and then follow this tip or this tip to rid your iPhone of the offending material. It's not dangerous UNLESS you click the link and download the malware package.
Yes, iPhones can get viruses and malware but the likelihood is low. The main thing for Certified Legal Nurse Consultants to remember is to not panic and just react responsibly when you get the "fake" warning.
And if you didn't know what to do, now you do. Spread the word.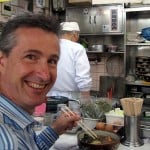 Keep on Techin',
Tom
P.S. Comment here and share whether you've received this or another iPhone malware scam.