We are deep into Spring and it's time to clean out all that junk that you've accumulated on your computer over the last year. I'm not talking about something as simple as running Start, Accessories, System Tools, Disk Cleanup (which gets rid of the obvious digital garbage and should be run monthly). Instead, it's time to get serious and start working through your desktop and every folder on your hard drive to locate those draft reports, images and documents from old legal nurse consultant jobs, spreadsheets, old photos and more.
Let's face it, no matter how organized we claim to be – we aren't. There are times when we'll all save a file onto the Documents directory without taking the time to put it into the proper location. There are old documents that can be archived and, if you're totally honest, a lot of email you can delete.
Once you've deleted the files, folders, trash, etc., make sure you empty your Recycle Bin. Then, if you're not running an SSD, it's back to Start, Accessories, System Tools, Disk Defragmenter to defrag your hard drive to get things running as fast as possible.
Also, remember to restart your computer at least once a week to clear up memory hogging programs and you'll be working faster than ever on your legal nurse consultant jobs.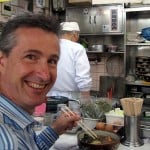 Keep on Techin',
Tom
P.S. Comment and share how you keep your computer organized.