I finally caved this year and bought an Apple® Watch. It wasn't that I coveted one and quite frankly I was sort of annoyed by my Fitbit® friends who walk around, count every step and then post on Facebook® about hitting 10,000 steps in a day. Try telling an RN that 10,000 steps is an achievement! But I did want to increase my exercise and the Apple Watch matches my philosophy of "What gets measured gets done" as the watch monitors every step stepped, every stair claimed, every minute standing and every calorie burned.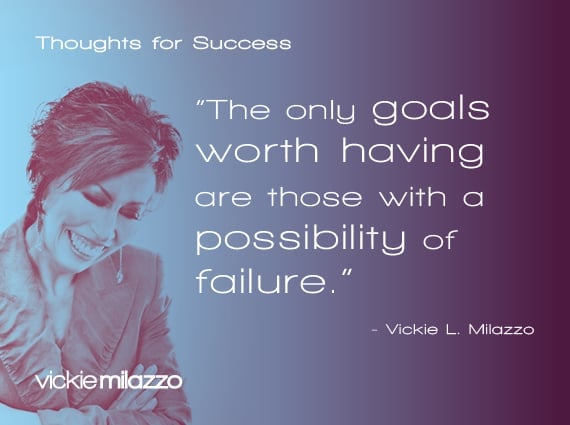 Within my first week of Apple Watching I was patting myself on the back for hitting my goals every day. Closing those achievement rings sure felt good and suddenly I understood the Fitbit craze. Then it struck me that if I was achieving my goals 100% of time I had not set those achievement goals high enough. It was really just another version of the "Feel-Good Addiction." One that was just as measurable as emptying my inbox of email – but now health-related.
So I set the bar higher by adjusting my goals to a level that would require extra effort. Since upping the goals, I don't meet them every day and it's painful when an achievement ring doesn't close. But now when I do close a ring I have the satisfaction of knowing I've actually achieved something. True Hollywood Story: I once got out of bed to put my watch on the charger and ended up spending ten minutes marching up and down the stairs to close one last ring.
Some people steadfastly hold to the belief that failure is not an option for every goal they take on. I strongly believe that failure has to be an option or a goal isn't big enough. This is true in life, relationships and especially your legal nurse consulting business. If you can complete a goal without effort is it really a goal or just another day at the office? The purpose of goals is to give us something to strive for, not something to easily check off our list.
What do you believe? Should goals be easily achievable or something you have to struggle and exert yourself to reach? I know what I believe and I'm stepping out to achieve them.
Success Is Yours,
P.S. Comment here and share whether or not your goals have a possibility of failure.