Tom's birthday is in January and mine is in February. We don't celebrate each other getting older by buying stuff. It's not that we don't have enough stuff – it's just that neither one of us care very much about stuff.
That's why one of my favorite quotes goes all the way back to Epicurus "Not what we have, but what we enjoy, constitutes our abundance."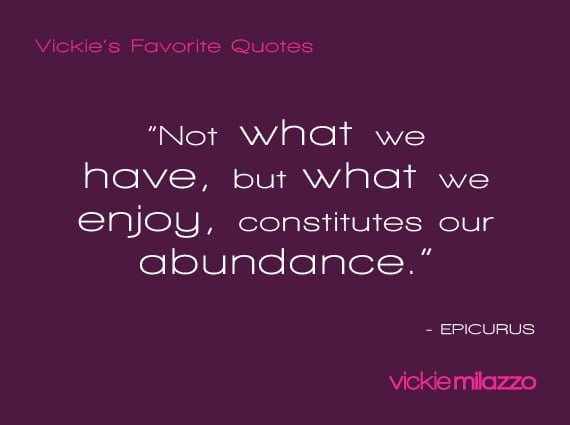 The older I get, the more true I find this ancient wisdom. Abundance presenting through enjoyment of friends, family, nature and adventure is far superior to any stuff we can acquire.
What make you feel abundant – what you possess or what you enjoy?
Success Is Yours,
P.S. Comment and share what makes you feel abundant.