In the last year we've covered a lot of Tech Tips designed to help legal nurse consultants use Word faster and more professionally. Now, when you work on your legal nurse consultant jobs you should practically be a Word pro.
Today, I thought I'd give you a couple of short and easy tips to help you even more and they all surround the View option. The first tip is to make better use of how you show your Word document on your screen. My dual monitors are pretty much the size of a big screen TV so to make the best use out of them I go into View, then Zoom and set the document size to Page width. The cool part is that Word will remember the choice you make for each document so it will always open in the same view.
When I'm proofing a document for page breaks I'll to View, Zoom and select Full page. This allows me to see how the pages are flowing and I can zoom in/out to put the page breaks just where I want them.
Another selection in the View menu allows you to view two pages side-by-side. This is a terrific option when putting together your legal nurse consulting work product. It allows you to see your work the same way that an attorney-client would see it.
There you go – two tips to make your legal nurse consultant jobs easier than ever.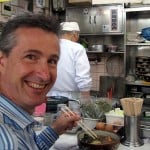 Keep on Techin',
Tom
P.S. Comment here and share your favorite Word tip.