I love my iPhone® and I love Vickie's iPhone. We both have access to each other's phones and know the access/security code for each.
With the new facial recognition software (LOVE IT) we've used the "Second Identity" option to add each other to our iPhones. I'm not sure what this was originally designed for – perhaps for legal nurse consultants who moonlight as rodeo clowns after their RN jobs at the hospital – but it's made it easier than ever for me to snoop through her appointments, email and text messages. Just kidding – what I really mean is keeping her apps and iOS up-to-date LOL.
What I like about the facial recognition software for Certified Legal Nurse Consultants is that it alleviates the need to remember security or pass codes for spouses, significant other, partners and/or family members (think children). This is one of the best things Apple® has ever done. If you think it's needed, add a second identity today!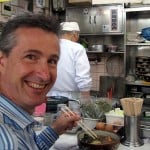 Keep on Techin',
Tom
P.S. Comment and share whether or not you've enabled the second identity function on the iPhones you're responsible for and why.