In my last Tech Tip I asked what technology you received for Christmas. Today I'm asking you what you're willing to do about it. In short, are you making and keeping resolutions to learn how to use your new tech? What about your old tech?
This year you should make and stick to a resolution to fully explore and learn the software and hardware you either just received or already have. If you need a few examples, here you go:
I will master my calendar, color-code my events and learn to stick to it.
I will learn to communicate effectively with email and craft a professional email signature.
I will devote one hour a week to reading about, and learning to use Microsoft® Word efficiently.
I will buy a new color printer, dual monitors and change my world forever.
I will tell you you're not alone in having tech challenges. As Thomas Tech-Tipper I have my own issues to deal with – operating systems, video and photo-editing software, not to mention mastering Excel (really). How am I going to do it? Through practice, tutorials and maybe a few "Dummies" books. But what about you? What technology challenges do you have in 2019? Is it learning software, buying a new computer or simply learning to use the technology you already have?
There is no reason for Certified Legal Nurse Consultants to be afraid of technology. Think of what you've mastered in your RN job at the hospital. Why are you afraid of something simply because it's new? You shouldn't be. Go to any bookstore and you'll find a plethora of resources on technology. Get on the Internet and search – you can learn to do just about anything.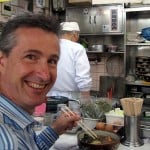 Keep on Techin',
Tom
P.S. Comment here and share your technological resolutions for 2019 and your plan for following through.