Many Certified Legal Nurse Consultants have asked me how to add a website bookmark to the home screen of their iPhone. You may want to bookmark the NACLNC® Directory so that you have quick access to thousands of CLNC® subcontractors. Or you simply want to bookmark Vickie Milazzo Institute's website LegalNurse.com so that you can quickly log into your NACLNC Association Member Benefits or the CLNC Online Certification Program. Or you may want to add research sites for researching legal nurse consultant jobs.
Whatever the purpose, adding a bookmark to an iPhone is easy and can be done in 6 simple steps.
Open your Safari browser using the Safari App.
Type the URL of the website you want to bookmark. Example: LegalNurse.com
Once the page has loaded, press the Share button (box with an upward pointing arrow) located at the bottom of the screen.
When the Share menu appears look for the menu that begins with Add Book-mark, swipe left on the menu until you see Add to Home Screen and tap that button.
You'll see a new screen with the description of the website and the site's URL. Type a short name for the website you're adding. Example: VMI
Finally, press Add in the top right of your screen and the shortcut will magically appear on your iPhone's home screen.
Now you have quick and easy access to any and all of your favorite websites right from the palm of your hand. No more searching through the bookmark menu or laboriously typing in a domain name.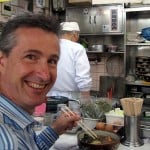 Keep on Techin',
Tom
P.S. Comment here and share what websites you've added to your iPhone home screen.