Holidays are a great time for tech gifts. Whether you're giving or receiving, it's a fun time of year. There are sales, specials, discounts and surprises everywhere. Since it's the day after Christmas, I'm curious what sort of technological gift or gifts my CLNC® amigos received this year. Did you get a new computer, tablet, phone, smart TV, sound system or what?
Remember though, gifts come with responsibilities – that means you'll have to learn how to use them. But that's a topic for a future Tech Tip. For now, just comment and share what gift you received, gave or wanted but didn't get.
Happy Holidays!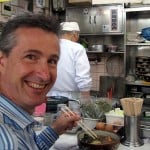 Keep on Techin',
Tom
P.S. Comment here to share your favorite holiday tech gifts.