Francis Bacon sagely said "A wise man will make more opportunities than he finds." Many of us associate an opportunity with the right set of circumstances.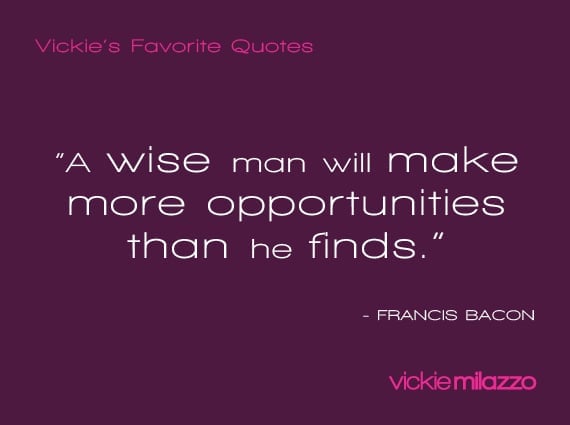 I myself subscribe to the Francis Bacon school of thought. Yes, you can wait for a legal nurse consultant job opportunity to spontaneously arise from the perfect set of circumstances, such as an attorney hearing about you from a colleague. Or, instead of waiting you can proactively make your own opportunities by exhibiting at legal conferences, putting yourself in front of attorneys and asking attorney-prospects and clients for referrals to other attorneys.
I have mentored thousands of Certified Legal Nurse Consultants. The most successful live by Francis Bacon's truism – you can always make more opportunities than you'll find.
Success Is Yours,
P.S. Comment and share how you make your own legal nurse consulting opportunities.