I was talking to a legal nurse consultant about her business plan. She carefully outlined her 90-day marketing plan which included contacting a list of attorney-prospects she obtained from networking and exhibiting at a legal conference. When I asked her what was next, she replied "My bailout plan is to go back to my RN job at the hospital." At the risk of sounding like I'm ranting, bailout plans are one of the biggest causes of failure for any endeavor.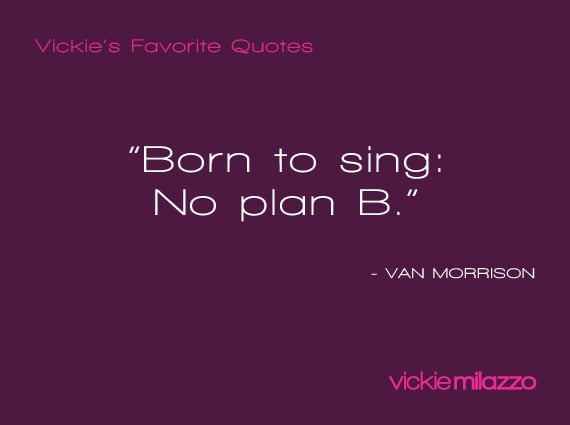 That's why Van Morrison's quote "Born to sing: No plan B" is one of my favorites. Having a bailout plan for when things become difficult gives you the perfect excuse to abandon the goals that mean the most to you.
When I decided to become a legal nurse consultant I had no bailout or escape hatch. I was going to succeed. Period. End of statement. I left the hospital with the clear intention that I would never go back unless I was in a coma, and I haven't.
Whether it's in legal nurse consulting or anything else in life, when you have the luxury of a bailout you give yourself the luxury of not having to try hard. You give yourself the luxury of not having to do the things you need to do in order to be successful.
If you want to succeed as a legal consultant there shouldn't be the luxury of a bailout or a plan B – there should only be Plan CLNC®.
Success Is Yours!
P.S. Comment and share whether you had a Plan B when you started your legal nurse consulting business.