As a Certified Legal Nurse Consultant you'll be working with attorney-clients who have widely varying degrees of knowledge of medicine and medical terms. Of course your legal nurse consulting work product will contain medical and nursing terms that you take for granted.
In the CLNC® Certification Program Vickie teaches to define medical and/or nursing terms as you use them within your case reports. This is a great way to help your attorney-clients understand things you innately understand and gives you the ability to educate yourself on medical terms you may not know.
But where should a CLNC consultant turn to find definitions? I'm here to let you know that there are any number of websites that offer this invaluable information. But the next time you need to define "dabigatran etexilate mesylate" here are three sites you can turn to:
You'll need to work with each to see which one you like best for ease of use and accuracy. Check different words with each and take advantage of any ancillary information you find. Remember, as a Certified Legal Nurse Consultant, your job is to help your attorney-clients understand the medical records, procedures and drugs. These sites can help you make that happen.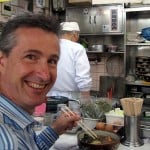 Keep on Techin',
Tom
P.S. Comment here and share your favorite websites for medical or nursing definitions.