If you've upgraded to the new Firefox® Quantum browser you may have noticed that the old version of everybody's favorite add-on – Morning Coffee doesn't work with Quantum.
Like just about every Certified Legal Nurse Consultant, I can't do without my Morning Coffee. That add-on opened all my favorite web pages at once and in the order of my choosing with one click. That allowed me to deal with the important sites first, while the other ones loaded. Living without my Morning Coffee forced me to click each site manually and made me grumpy and irritable.
Luckily, for die-hard Firefox users, a few weeks (years in Internet time) after the release of Quantum, Morning Coffee has returned and now Certified Legal Nurse Consultants can find a Quantum-compatible version here. It's just as good as the original version, and rest assured, putting a little Morning Coffee in your life and legal nurse consulting business is just what the Tech Tipper ordered.
If you're a Chrome user, there's even a version of Morning Coffee extension for Chrome. I heartily recommend Morning Coffee for all legal nurse consultants. Unfortunately, there's no Morning Coffee for Internet Explorer® users (yet) so if you want the convenience of Morning Coffee, you'll need to add an additional browser (Chrome or Firefox) to your CLNC® business's tool kit.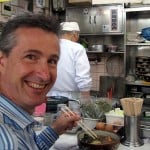 Keep on Techin',
Tom
P.S. Comment here and let me know whether or not you've added Morning Coffee to your browsers.