One of the handiest objects a Certified Legal Nurse Consultant can carry with her is a USB flash drive or memory stick – preferably one with at least 32 GB of storage space.
Why? Well as you know, many files are too big to send as an email attachment and sometimes you don't want to wait for, or trust, an attorney or his paralegal to upload a voluminous set of scanned medical records into Dropbox for you to download. Instead, while you're right there in the attorney's office you can simply pull out your flash drive and copy those documents onto your drive and you're ready to go! They're also good for carrying copies of reports, legal nurse consulting work product for delivery, transferring videos and more.
One big caveat though, data expands to fill memory space available. In other words, that drive will fill up with clutter faster than you can imagine. The remedy is to make sure you keep the drive organized. Perhaps you could create a folder for each of your attorney-clients and name that file with his or her initials, TMZ for example. That way you're not giving away names of other clients and everybody's work stays in their own folder. Then, clean those folders out on a regular basis since you won't need to have multiple copies of your data (your computer and the stick).
Another caveat is that viruses can often be passed from one computer to another by those very same memory sticks, so you need to practice safe computing. When you buy a flash drive scan that drive with your computer's anti-virus software the first time you use it. Also, remember that not everybody practices the same level of safe computing as do legal nurse consultants who read my Tech Tips, so when you get back from picking up that legal nurse consulting job at the attorney's office, be sure you rescan that memory stick for viruses that might have been on the attorney's computer.
Remember too that when you're done loading or unloading files you'll need to eject that memory stick from the computer instead of just pulling it out. When you copy files to or from a memory stick, your computer has recognized that as an active device and pulling it out risks corruption of the data on the stick. Take the extra time to eject it.
Finally, here's the best tip of all. Buy branded USB sticks with your business name and contact info in the CLNC Marketing Center to pass out to your attorney-clients. Everyone can use an extra memory stick/flash drive and that will help to keep your name in front of the attorney-client.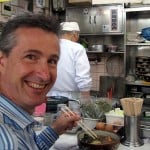 Keep on Techin',
Tom
P.S. Comment and share whether or not you pass out memory sticks to your attorney-clients.