Two things all Certified Legal Nurse Consultants have in common are the need to track their billable hours and the need to bill their attorney-clients for those hours.
There is plenty of software available for your PC or Mac. Here are links to reviews of two recommended accounting packages, QuickBooks® and Zoho Books. These are terrific billing/accounting apps for legal nurse consulting businesses and both have mobile versions.
But what about timekeeping software for CLNC® consultants? Two options that include both mobile apps (iOS and Android) and computer-based versions are Zoho Projects and My Hours. Both are easy to use and can create invoices from your tracked hours. The beauty of the mobile app is that you can track your billable hours even when you're on the go.
Every legal nurse consulting business needs accounting and timekeeping software. These are just a few of the many available options.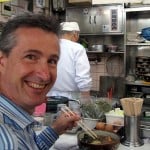 Keep on Techin',
Tom
P.S. Comment and share your favorite timekeeping or accounting software and why you love it.