When you're doing research for your legal nurse consultant jobs you often find that the Internet and popular search engines will return a lot, and I do mean a lot, of unrelated results. You'll get better bang for your buck when you learn how to hone your search results.
Here are three tips to get you started on the road to effective and efficient research.
Locate Only Specific File Types in Your Search. If you're looking for documents (not webpages) simply add the word filetype: after your search terms and then specify the file type – doc, docx or pdf and you'll get back results limited to the specified file – when and where they are available. As an example you might type "endometriosis treatments filetype:pdf" into a search bar to get this result:

Learn to Spell, Pronounce and Define Big Words. One of the best uses of any search engine is to quickly learn how to spell and define a word. This is especially helpful when defining medical terms for your attorney-clients. Simply type define: before the word you don't know or can't spell. Not only will your results return the correct spelling, but you'll also get definitions and correct pronunciation. As an example you might type "define:deuteranopia" into a search bar to get this result:

Expand Your Search to Include Related Results. If you're looking for related or similar information simply start your search with the word related: before your search terms. This will return results and websites, you guessed it, that are related to the specified search. It's a way of broadening your search to include websites that might normally be buried well below the first 20 results. As an example you might type "related:endometriosis treatments" into a search bar to get this result:

There you have it – 3 tips to help Certified Legal Nurse Consultants hone search results when researching for legal nurse consultant jobs.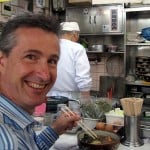 Keep on Techin',
Tom
P.S. Comment and share your favorite search tips.