In light of the recent, world-wide WannaCry malware attack, Microsoft® has taken an unprecedented step and issued security upgrades for older operating systems (OS) that have "fallen out" of support. As you well know, when Microsoft discontinues support for an older OS, you're operating at your own risk.
If you're running Windows® 7 or Windows 10 on your personal or legal nurse consulting business's computer and are up-to-date on patches, you're already safe. But if you're still running Windows XP or Windows 8, you need to download the latest patch as soon as possible. Here's a link to Microsoft's announcement. At the bottom of that page are the links to the security patches for WinXP and Win8.
Simply click on the link for your OS and you'll automatically download the patch. Then locate the downloaded file on your computer and double-click on the patch to install it. Once you do, your computer and older OS will be a little bit safer.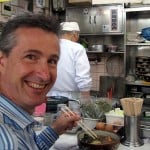 Keep on Techin',
Tom
P.S. Comment and share what version of Windows you're running.